AGM and update on schemes
Notice of the Annual General Meeting
to be held at The Hub, Unit 1 Fedden Buildings, Gainsborough Square,
Lockleaze, Bristol BS7 9FB  https://goo.gl/maps/dNCHdXrvzpk
7pm on Wednesday 12th October 2016 (light refreshments provided)
Find full details of the agenda here: AGM-2016-notice We look forward to seeing you. 
Scaling it up: Community-led housing in Bristol
BCLT is hosting a one-day event for community-led housing practitioners across Bristol. Find details on our Eventbright page. Monday 18th July 2016
BCLT is recruiting new board members
Do you have the skills and motivation to help us meet our goals? Do you care about affordable housing in Bristol?  If so, the position of board member may appeal to you.
Becoming a board member offers an exciting and challenging opportunity to play a vital role in our future, joining passionate individuals coming together with a common goal.
We are looking for board members with a broad range of skills including; commercial and financial expertise or experience of resident/community development.
One of our resident's response to her new home:
"…I have lived in rented properties for most of my adult life with very little security up till now. I would like you all to know how much you've helped me and how much this means to me…."
One of our board members says:
"As a person who is keenly interested in development and how development shapes our surroundings, being a board member at BCLT gives me the chance to be part of and assist an organisation that is at the forefront of influencing the way housing development is undertaken in Bristol.  I get to share my skill set with the board and help shape the momentum and direct of the projects and the board itself." 
The board meet every 6 weeks 4.30pm-6.30pm in Bristol. The role is unpaid
Closing Date: ongoing
Email completed forms to Bridget@unitedcommunities.org.uk
---
Bristol Community Land Trust seeks to open up opportunities for acquiring and developing land for its members and strives to promote the cause of self-organised housing across the Bristol city region
It also aims to nurture and support locally focused community land trusts whilst leading by example by developing environmentally sustainable, affordable housing and community based amenities.
Go to our Projects page to see what schemes BCLT is working on currently including those at Fishponds Road and Shaldon Road.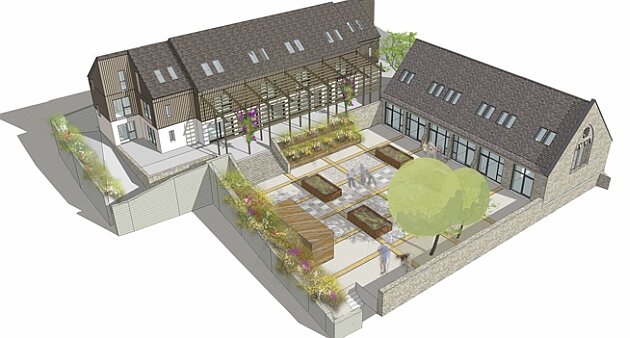 What is a Community Land Trust?
This is a useful video that explains what a Community Land Trust is. It outlines the benefits of a CLT, what they can do and how CLT's involve communities.