Keith Cowling, Chair
Keith Cowling is a registered architect with 25 years experience as a community architect and social entrepreneur. His Eyehouse Consultancy specialises in the engagement of non-professionals with the built environment and the involvement of communities in the design and management of their neighbourhoods.
Keith has a particular interest in community-lead capital projects and the management of community assets and has a broad experience of urban and rural regeneration policies and community-based interventions in local economies.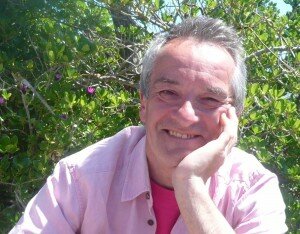 As well as chairing Bristol Community Land Trust, Keith is also Director of The Community Buildings Federation and The Peoples Republic of Stokes Croft as well as a Convenor of Bristol Urban Agriculture Group.
Edward Romaine, Secretary
Edward is a solicitor specialising in planning, development, and litigation. He is partner at the law firm Lyons Bowe.
Edward has worked in private practice and in house on large infrastructure energy projects. He has a wide range of development experience.
One of the key issues of the moment is the delivery of housing, and especially affordable housing. Edward joined the BCLT to bring his development and legal experience to the trust.
Andrew O'Sullivan
Andrew was voted onto the Board at the 2017 AGM, having been a co-optee for the previous year.

Andrew has worked as a Philanthropy Officer at Quartet Community Foundation for 10 years. Quartet Community Foundation awards around a thousand grants each year, supporting people through local frontline charities and voluntary groups.
He is also an active member of the prospective residents committee for BCLT's Shaldon Road scheme.
John McGoldrick
John has just completed a PhD in Organisation Studies at University of Bristol and is now an Honorary Research Fellow there.  Until 2012, for twelve years, he was the finance director of Lloyds Commercial bank, based in Bristol and has spent a large part of his commercial career within finance, accounting and strategy development.  Since then he has been doing his research and working with United Communities as a member of their Board.  His research examines how individuals manage their work place identities to deal with the pressures and controls placed upon them by their employers.

He hails from Clydebank in Scotland, from a time when it was a shipbuilding town. Being brought within a very large family on a  big, friendly council estate has been a fundamental influence for him in recognising the power of communities and in trusting others.  The role of 'home' in how we shape futures for ourselves and to deal with the world is a basic right.
He is keen to do more in the not-for-profit housing sector and brings a skill set of financial governance and organizational development
Councillor Mhairi Threlfall
Mhairi has represented the ward of Eastville as a Bristol City Councillor since May 2013. She was a Cabinet Advisor for Place from 2014-15, and was appointed by Mayor Marvin Rees to his Cabinet in 2017 as Cabinet Member for Transport and Connectivity. In this role she oversees the development of Bristol's transport system, plays a key role in both local and regional transport planning, and represents Bristol on the West of England Combined Authority infrastructure advisory board.

She has been involved in a number of community led campaigns against negative developments such as No McDonalds and Protect Frome Valley, as well as supporting positive development including two self-build projects in her ward: BCLT's Fishponds Road scheme, and Bright Green Futures' Grove Road development.
Mhairi also works as the Senior Enterprise Consultant for the University of the West of England supporting students to set up and run their own businesses. She currently sits as a non-executive director of Bristol is Open, has been very active in her union, Unison, and was previously a trustee of Arnolfini, a member of Avon Fire Authority and a school governor.
Susan Walton
Sue has been a board member for the Bristol CLT since 2016,

Sue's employment background is in the field of mental health, and it is the connection between good housing and good mental health which prompted her to join the board. She has had personal experience of self-finishing her own home and would love to see more people in Bristol have this opportunity.
Rob Williams
Rob is a chartered consultant Project Manager in the construction industry with J4 Projects. Previous to this he was at  Igloo Regeneration, where his interest in community led development began. Rob's particular experience is in brown field site regeneration projects.

Rob was co-opted onto the board at the 2017 AGM.
If you would like to apply to join the Bristol CLT board, please complete an application form and return to bclt@unitedcommunities.org.uk
Observers
Jackson Moulding
Jackson Moulding is a Director of Ashley Vale Action Group, which delivered the self build project in Bristol. He is also the Vice Chair of the National Self Build Association and Director of Ecomotive.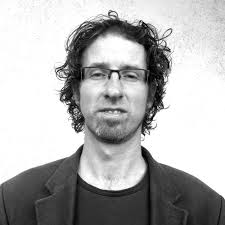 Jackson has worked as the Self-build manager at BCLT's Fishponds Road scheme, up-skilling residents to enable them to complete work across the development and to bring their own personalities into their homes through selecting their own finishes from tiles to cupboard doors.