NOTICE OF 2018 ANNUAL GENERAL MEETING
Bristol Community Land Trust will be holding their AGM on Thursday 25th October at The Foundation, Lower Ground Floor, St. George's Road, BS1 5BE from 7pm.
AGENDA
Welcome
Directors' Annual report
Election of the board
Membership and community share offer
Shaping the future: BCLT's 5 year strategy
Meet the team working on the Shaldon / Morris Rd development site
Bristol CLT and United Communities are inviting local residents to meet the team ­­ working on the new building development at an informal information sharing session. This will be an opportunity to find out more about the project and to ask any questions that you may have.
On Thursday 19

th

April 2018 between 6-8pm 
At the Cameron Centre, off Gainsborough Sq, Lockleaze
If you would like any more information, please contact us on:
bcltqueries@gmail.com
light refreshments will be available
Bristol CLT holds regular members meetings throughout the year. Members also meet regularly as part of sub groups to take forward specific topics including:
Social dimension/volunteers group
Site Search
Partnership Working
Lobbying/PR/Strategy Making
If you are interested in joining one of these groups, remedy please get in touch: bclt@unitedcommunities.org.uk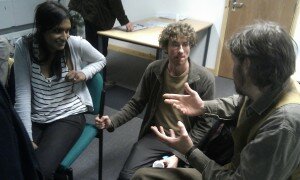 Notice of the Bristol CLT Annual General Meeting
Thursday the 26

th

of October 2017 7:00pm – 8:30pm
The Cameron Centre, Cameron Walk, Lockleaze, BS7 9XB
Come along to the Grand Opening of Bristol CLT's Fishponds Road Development
Monday the 25

th

of September 2017 from 4:30pm-6:30pm
One year on from the completion of our benchmark development on Fishponds Road, Bristol CLT, and the residents, would like to invite you to the official opening.
We are delighted that Cllr.Paul Smith, Cabinet Member for Housing at Bristol City Council, has agreed to mark the official completion by cutting the ribbon.
We would be delighted if you could join us for the grand opening and drinks reception
 325 Fishponds Road, Bristol, BS5 6QG
Public parking available at Eastville Park car park: turn left off of Fishponds Road onto Oakdene Avenue, then left onto Park Avenue
Come along to BCLT's Summer Picnic
Families Welcome! Bring a picnic and we'll provide some refreshments and cake!