Keith Cowling, Chair
Keith Cowling is a registered architect with 25 years experience as a community architect and social entrepreneur. His Eyehouse Consultancy specialises in the engagement of non-professionals with the built environment and the involvement of communities in the design and management of their neighbourhoods.
Keith has a particular interest in community-lead capital projects and the management of community assets and has a broad experience of urban and rural regeneration policies and community-based interventions in local economies.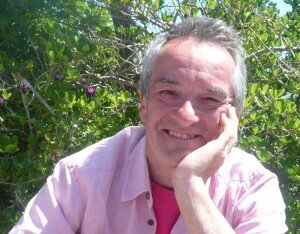 As well as chairing Bristol Community Land Trust, Keith is also Director of The Community Buildings Federation and The Peoples Republic of Stokes Croft as well as a Convenor of Bristol Urban Agriculture Group.
Steve Bendle, Secretary
Steve Bendle is retired. From 1980-1994, he was MD of Amicus-Horizon Housing Group, implementing new approaches to urban regeneration, finance, self-build, community care, support for new BME housing associations and housing co-ops, and shared ownership. For five years he was Director of Envolve Partnerships for Sustainability in Bath promoting practical steps towards sustainability in schools, businesses and homes. Until 2011 he worked for Community Finance Solutions, at University of Salford to support CLTs practically and through policy development; and with Wessex Reinvestment Trust and Devon County Council to help communities create assets such as meeting and workspace. He co-founded and worked until 2013 for community asset development consultants Community Land and Finance Limited. He remains a member of their Investment Committee and the Board.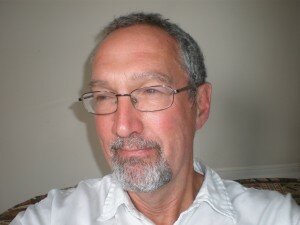 Bridget Petty
Born and bred in Bristol, Bridget has seen how her generation has found it harder and harder to become home owners, and that the shelter we need over our heads is becoming increasingly unaffordable for everyday people with regular jobs. Keen to one day complete her own self build, Bridget intends to lend her organisation, communication and business development skills to the CLT board. Bridget has volunteered for Bristol Big Green Week.
Bridget is a business development coordinator for an international development consultancy, focussing on improving the lives of those living in poverty in East Africa. Bridget studied a masters in International Rural Development, and believes in sustainable development when a better future doesn't mean reaping resources today, and community cohesion can offer a better quality of life for all.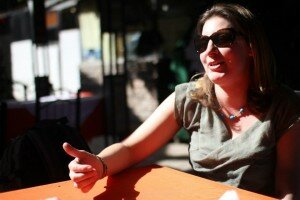 Keith Hallett
Keith is a Bristol-bred, long-standing city and community activist. An architect (now retired) and former principal of Hallett, Pollard Hilliar, Architects Ltd, for thirty years.
Keith is a longstanding Trustee of the Bristol Architecture Centre, founder and Director of The Wool Hall Co Ltd and Thirty Five King Street Ltd and founder and Director of Bristol Bridge Initiatives Ltd and Bristol Urban Village Initiatives. Keith was also the initiator and director of the Bristol Community Ferry Company, a community benefit society and founder of Redcliffe Futures Group, a forerunner and inspiration of Localism, in Neighbourhood Planning Forum, now National Policy.
Oona Goldsworthy
Oona Goldsworthy is Chief Executive of United Communities. UC a community-based housing association with homes across Bristol. Prior to taking up her current job, Oona worked in housing and regeneration in London and the south west.
Throughout her career Oona has worked on community based housing projects including co-ops and self build schemes. She has extensive property management and development experience.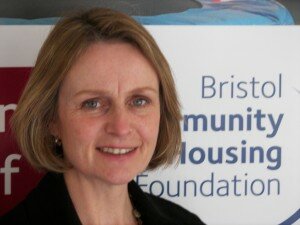 Jon Long
Development Director and social entrepreneur with 30 years experience of transforming sectors (mainly banking, housing and health) and driving innovation.
Most recently, I have been focused on the UK banking industry and monetary system. I have also created and supported the incubation and development of new social housing models to resolve the UK's housing crisis, and new community/health models to redress the addiction pandemic and the exponential rise of metabolic diseases including obesity/diabetes, cancer, heart disease and dementia.
Co-optees
Darren Hall
Darren grew up in Berkeley, Gloucestershire and now lives and works in Bristol.
He studied mechanical engineering at Swansea University and in 1990 joined the Royal Air Force as an Engineering Officer. He returned to Bristol in 2001 to work for the Home Office as a crime and drugs manager, later promoted to Regional Manager. In 2010 Darren moved to work for the City Council to run the Bristol Green Capital Partnership, project managing the team that won the European Green Capital Award. He is now a freelance project manager in the social and environmental sector.
Darren is the Founding Directer of The Pale Blue Dot, and a Director of the Big Green Week Community Interest Company. He is a keen surfer, cyclist and photographer.
A member of the Bristol Green Party, Darren is actively engaged in helping to promote Bristol as a leader in sustainable urban living and is the Green Party candidate for Bristol West.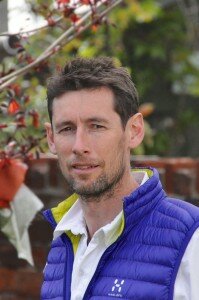 Observers
Jackson Moulding
Jackson Moulding is a Director of Ashley Vale Action Group, which delivered the self build project in Bristol. He is also the Vice Chair of the National Self Build Association and Director of Ecomotive.